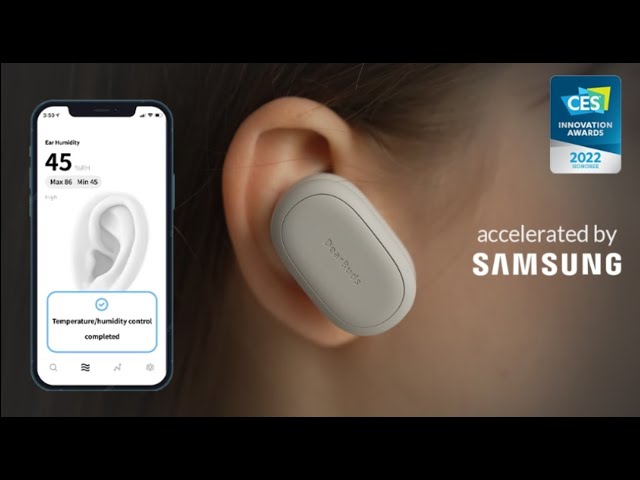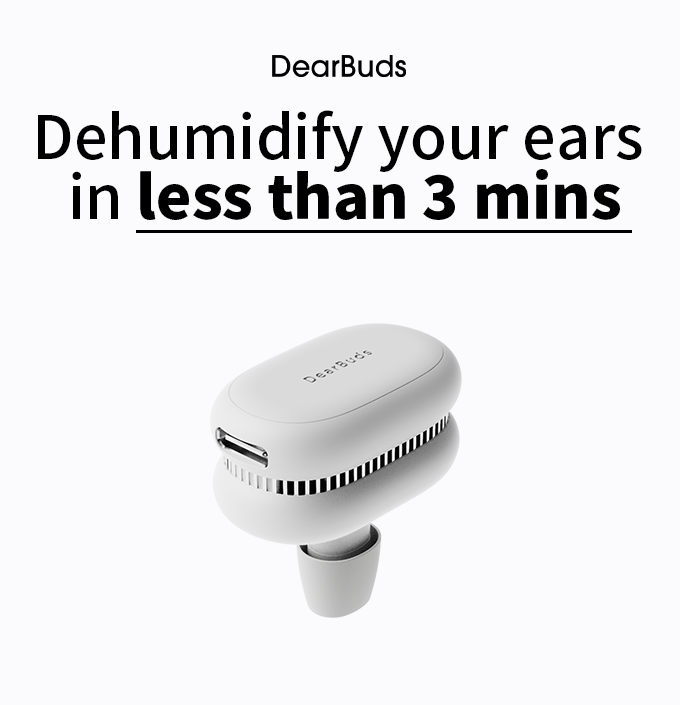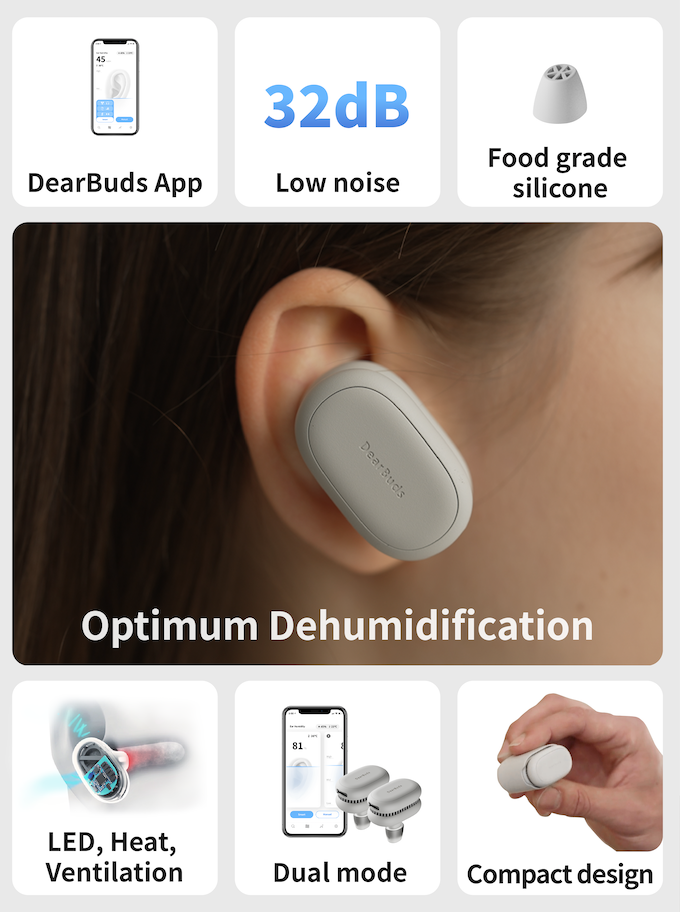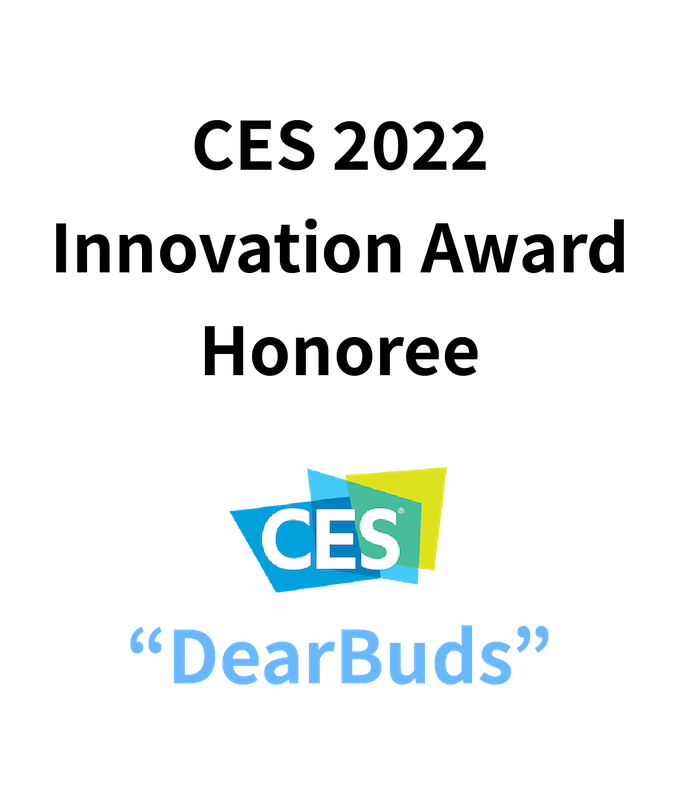 DearBuds is a 2022 CES Innovation Awards Honoree.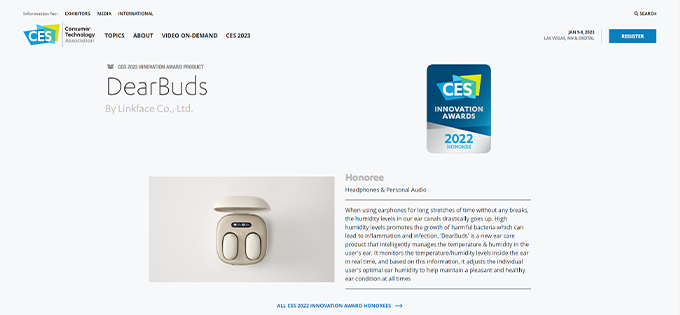 In 2021, we launched the campaign for our CES award-winning product, DearBuds, on Kickstarter.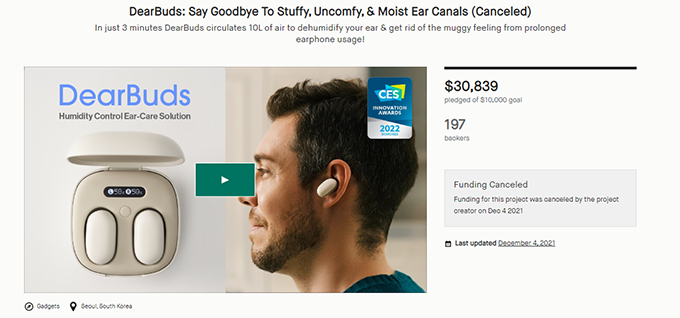 But due to semiconductor supply chain issues, we had to cancel our campaign. Now that we've resolved the issue, we're back with DearBuds SE – the DearBuds single edition with new and improved app features!
*From here on, "DearBuds SE" is abbreviated to "DearBuds."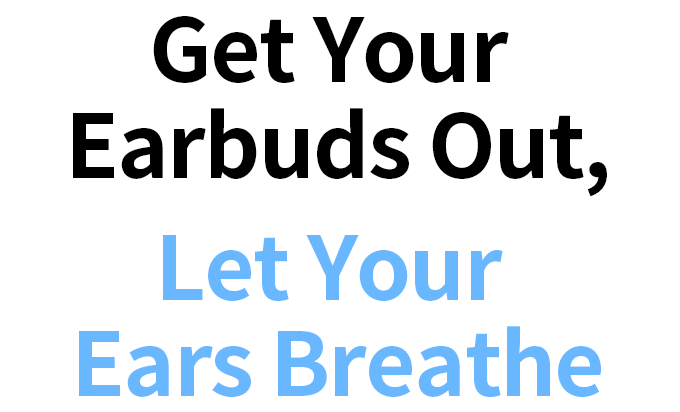 Earbuds and headphones have become essential items that we use while we commute, exercise, watch videos, and go about our lives in general.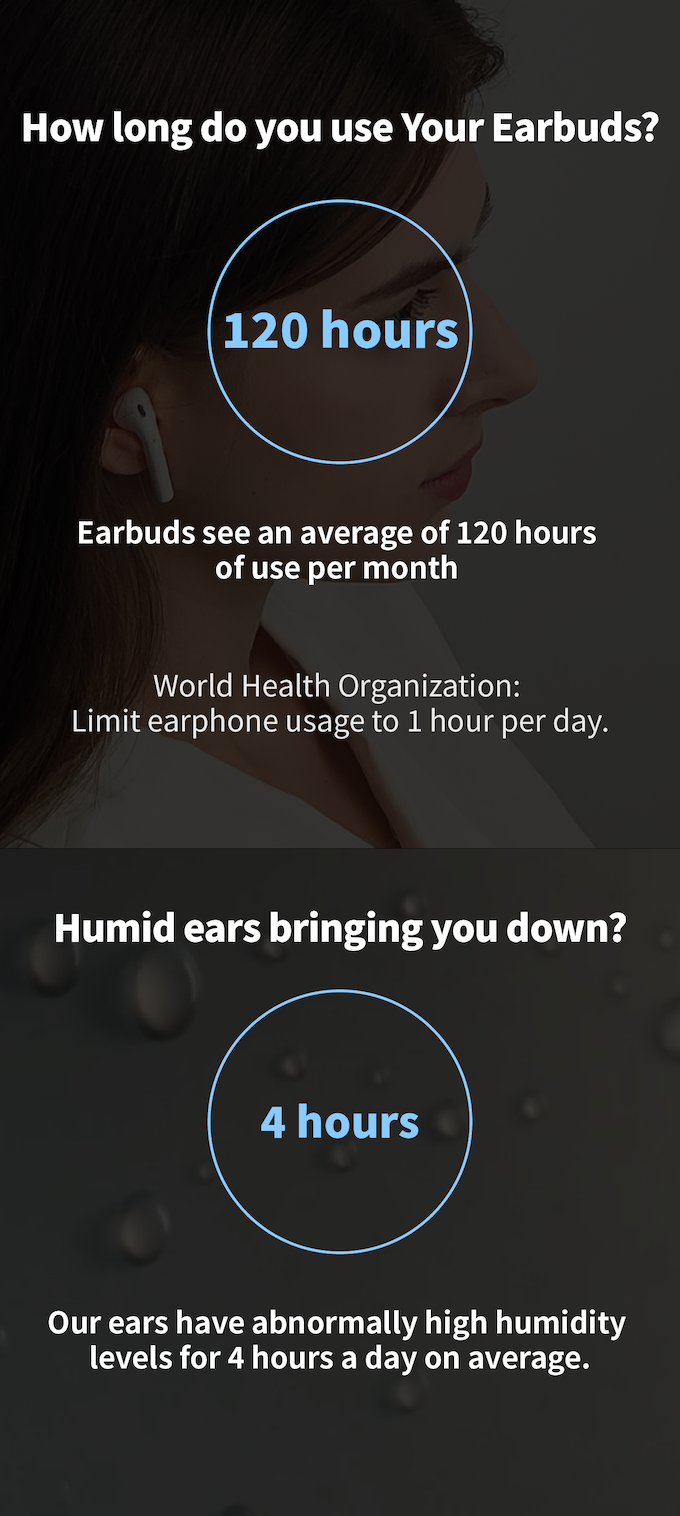 When we use earbuds over long periods of time, we feel itchiness, plus the uncomfortable buildup of sweat and heat in our ears.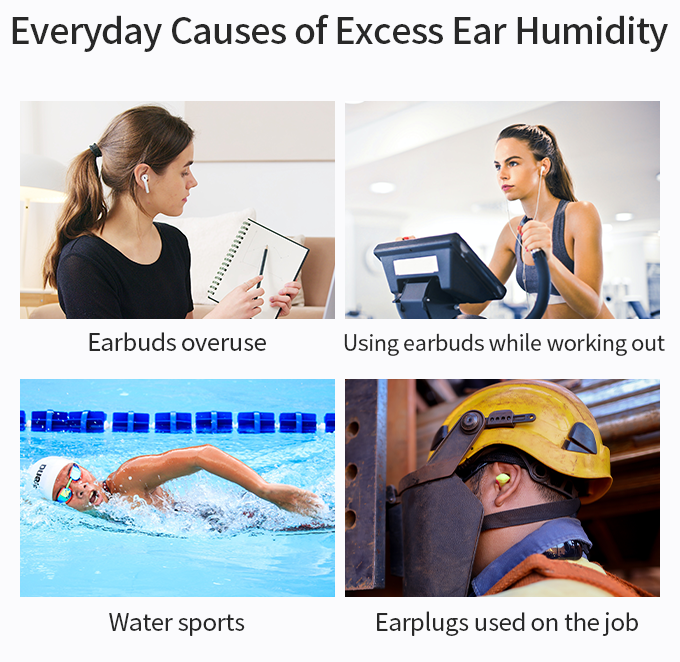 There are all kinds of ways we raise the humidity of our ears, including showering, swimming, and using earplugs.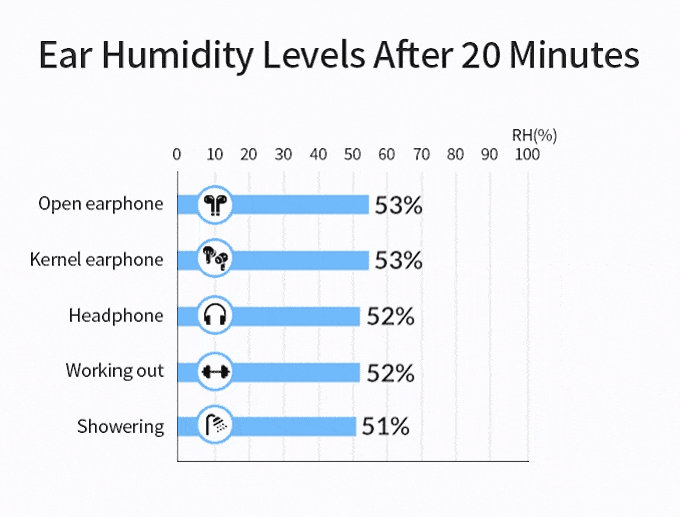 *Humidity levels vary based on earbuds or earplugs usage time, ambient conditions, and ear conditions.
No matter what brand of earbuds you use or how quickly you dry your ears after a shower, ear humidity levels see an average spike of up to 40% after these activities.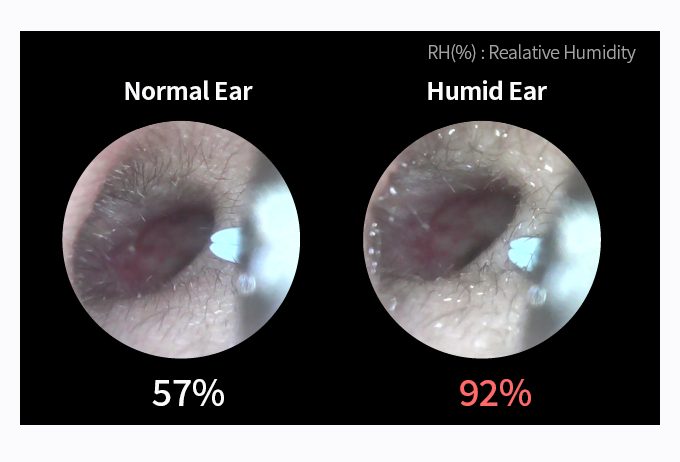 When the humidity in our ears goes up, our ears make more earwax, become itchier, and may cause us to experience difficulty hearing.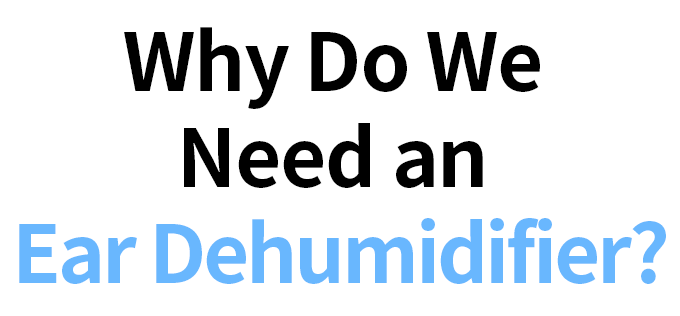 After using earbuds, taking a shower, working out, or after participating in an aquatic sport like surfing or swimming, what do you do to dehumidify and drain water out of your ears?
Do you use cotton swabs? Or do you just shake your head until the water falls out on its own?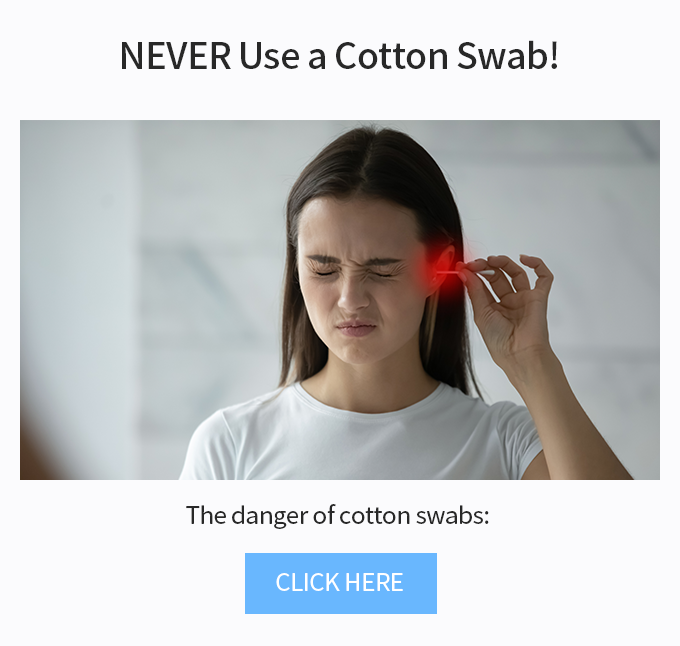 Cotton swabs irritate and damage our ear canals.
That's why CDC (Centers for Disease Control and Prevention) recommends using a blow dryer to dehumidify your ears.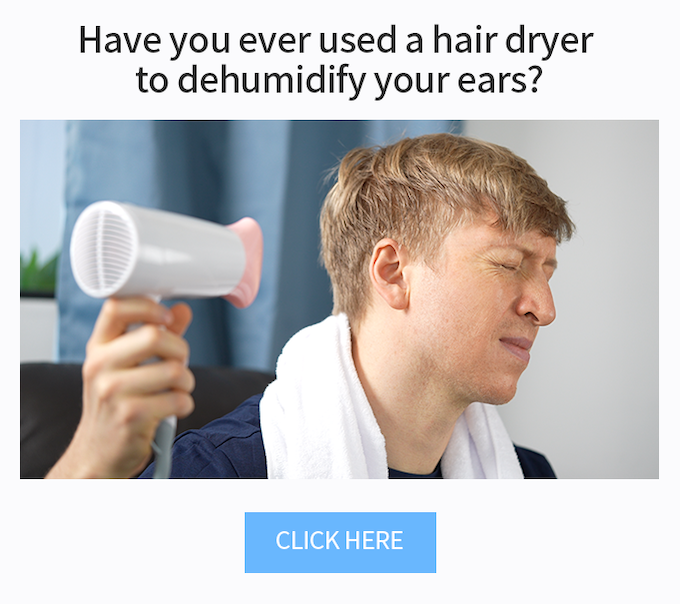 But hair dryers are very loud and can vary vastly in terms of power, speed, and heat. All these reasons and more make them hard to use properly for ear drying purposes.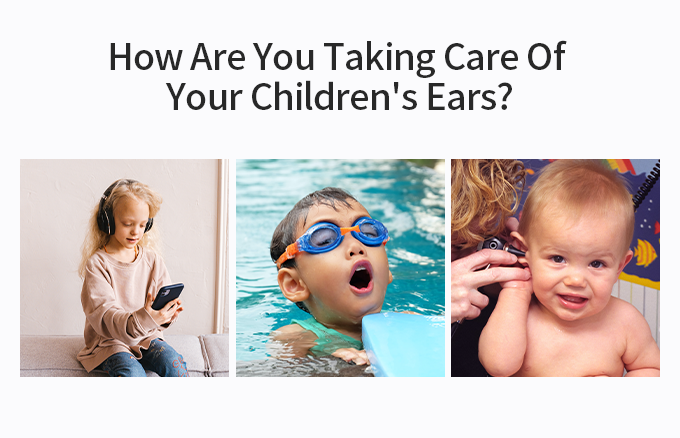 Young children in particular have a hard time getting rid of humidity and moisture in their ears without help from their parents.
It's time to take better, smarter care of our ears!
No more using hair dryers and cotton swabs to dry out your ears!
Just place DearBuds in your ear, and say goodbye to ear humidity!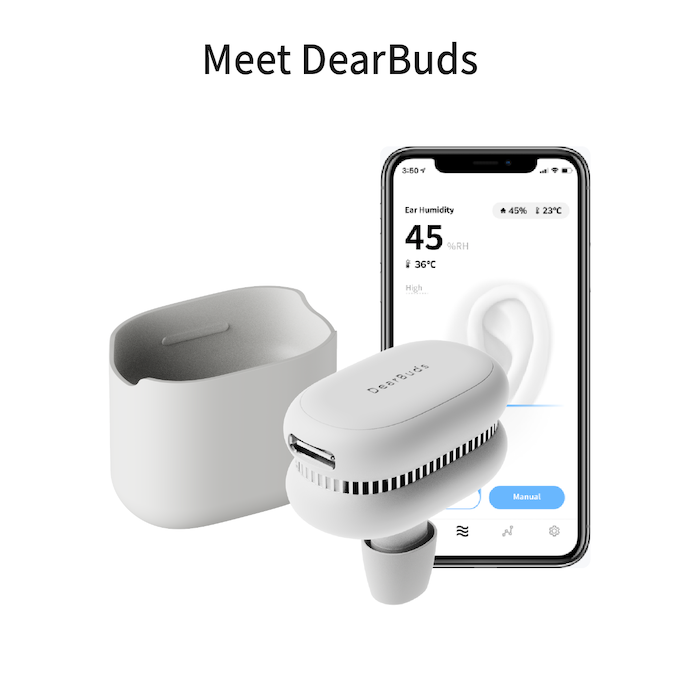 DearBuds is an ear-care device. Though DearBuds may resemble your typical wireless earbuds, it is not an audio device.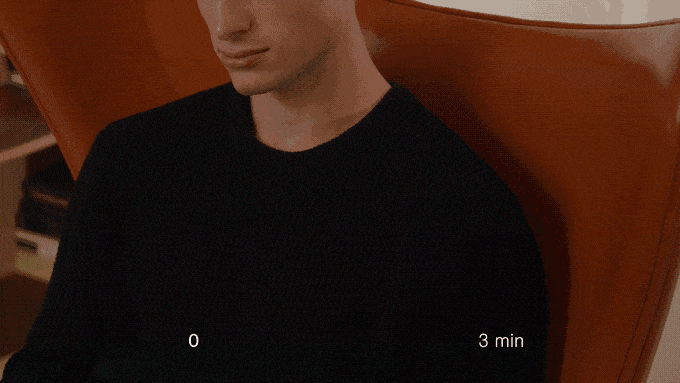 This smart device removes moisture, sweat, and water from your ear in less than 3 minutes, optimizing the humidity of your ear canal.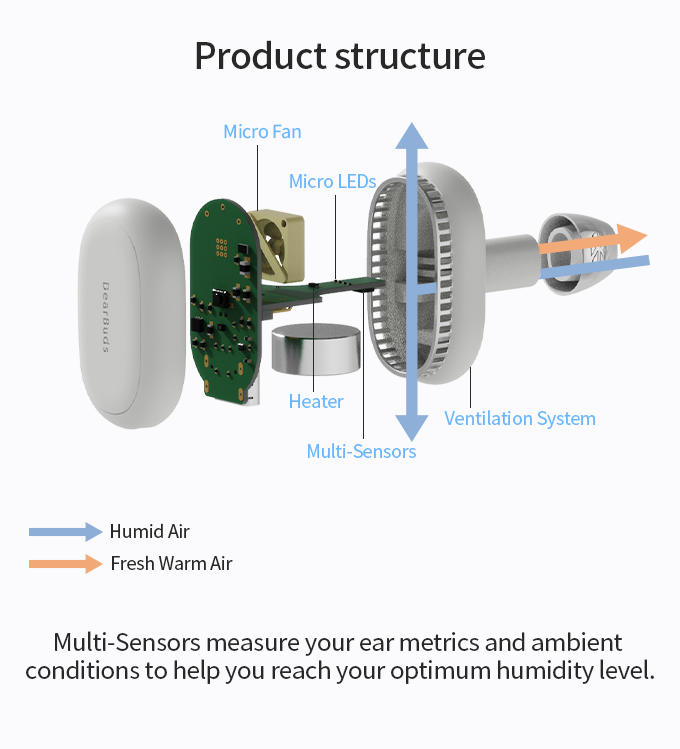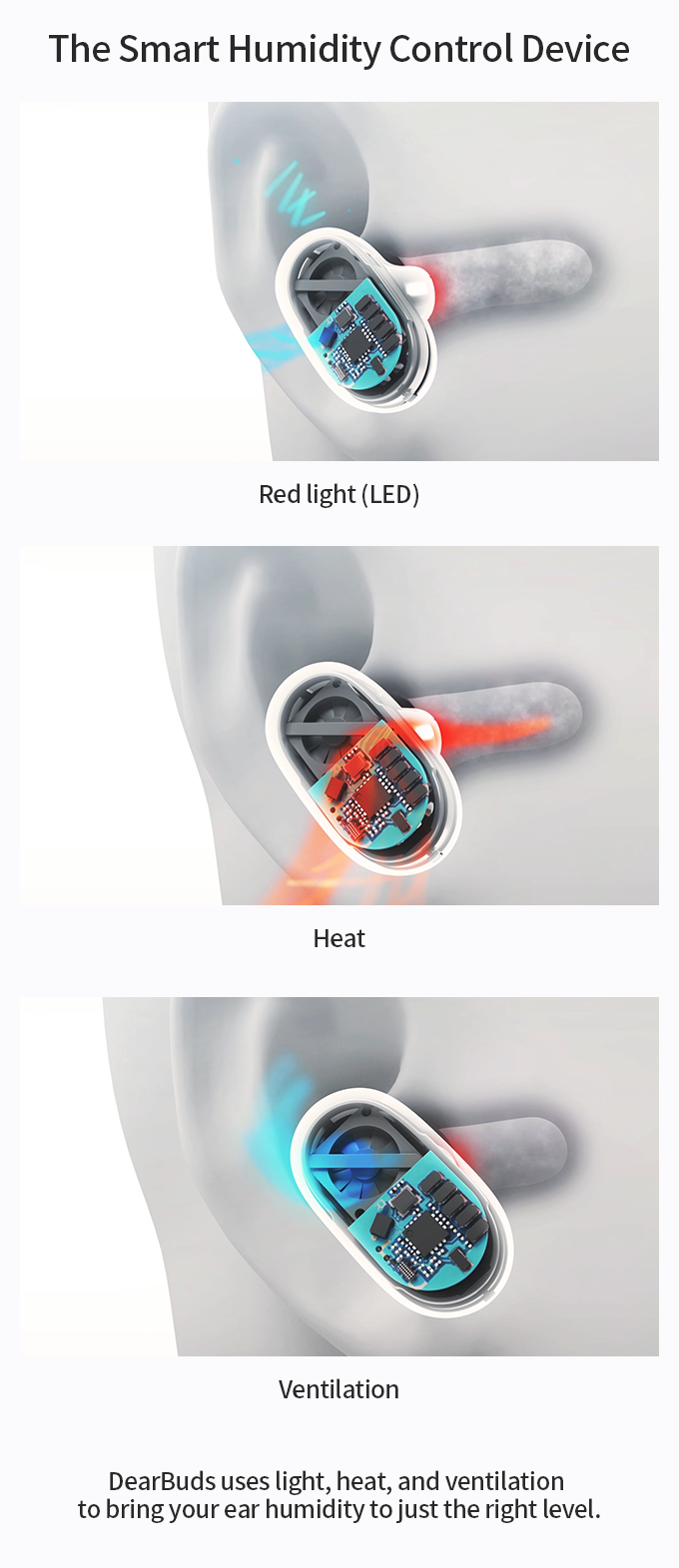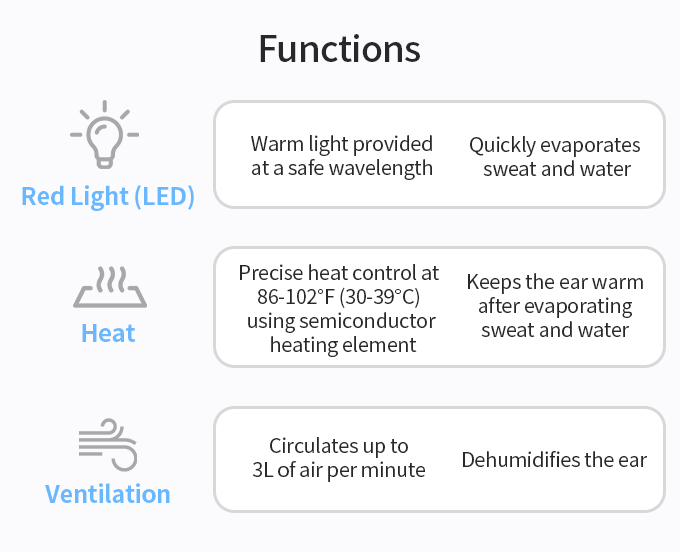 DearBuds' technology far surpasses that of a hair dryer or fan. That's because DearBuds uses air ventilation technology to dehumidify your ears.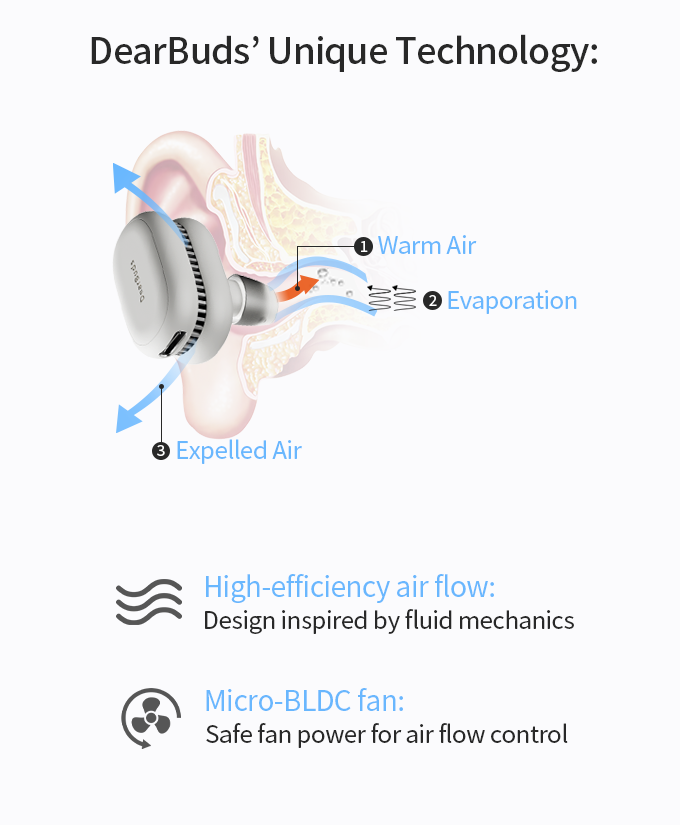 When air is delicately circulated in the ear, there is little ear irritation. Rest assured that you won't feel any fan discomfort while you're using DearBuds.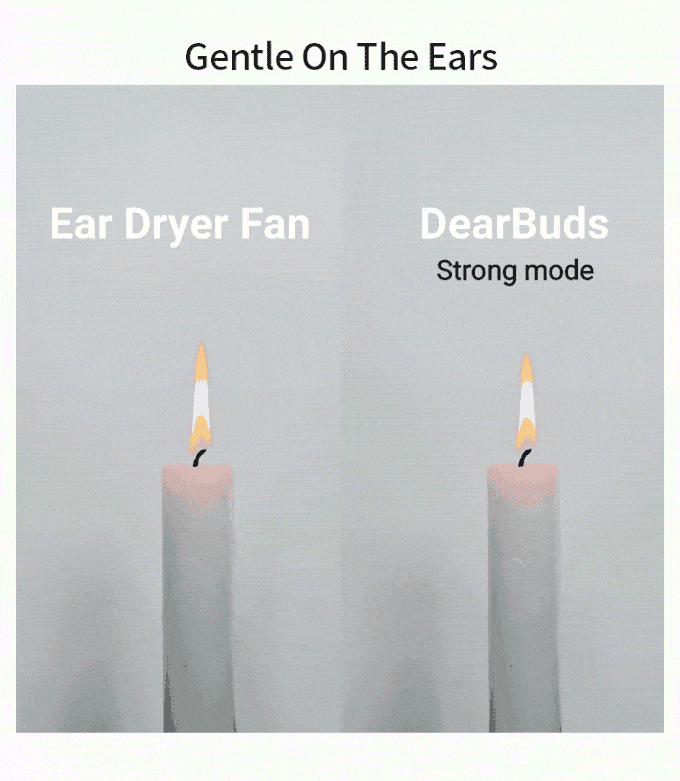 It takes over an hour to dry your ears naturally. But DearBuds removes moisture, sweat, and water from your ears in less than 3 minutes. We even go the extra mile by optimizing the humidity of your ear canal.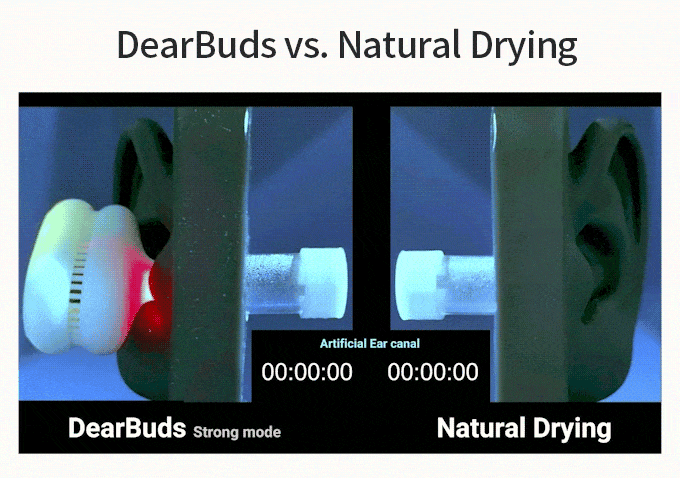 DearBuds' smart technologies automatically correct your humidity levels, while just the right amount of heat is applied for quick and easy ear-care.

Plus, our exclusive DearBuds app lets you monitor the condition of your ears in real-time.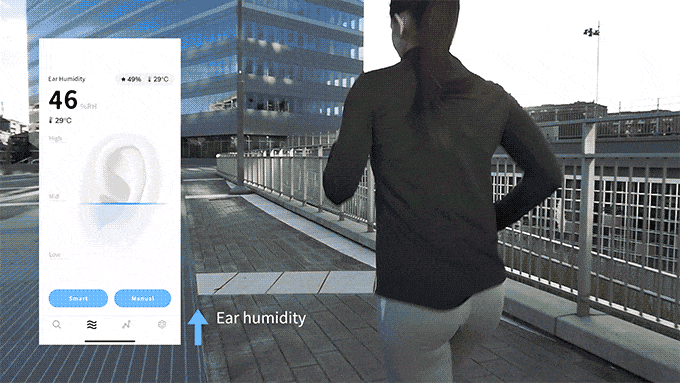 App available for both iOS and Android.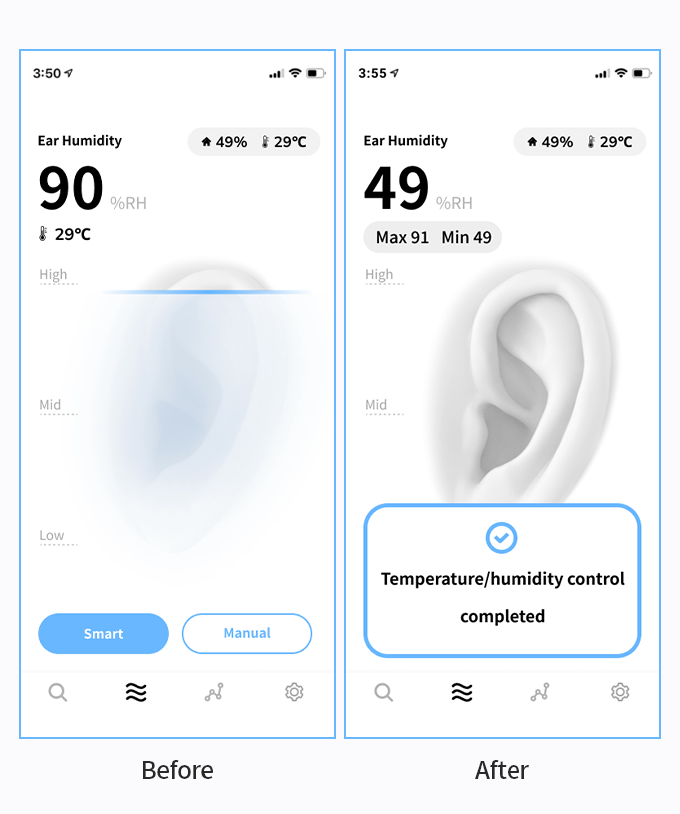 Introducing: Dual Mode
*** New Update : Great news for backers who have selected the Double Pack or Family Pack!
We're currently working on offering Dual Mode on The DearBuds app.
Dual Mode will let you connect 2 different DearBuds SE for humidity and temperature relief and measurement in both ears at the same time.
Of course, backers who selected the Single Pack will also be able to use Dual Mode if they've purchased an additional DearBuds SE.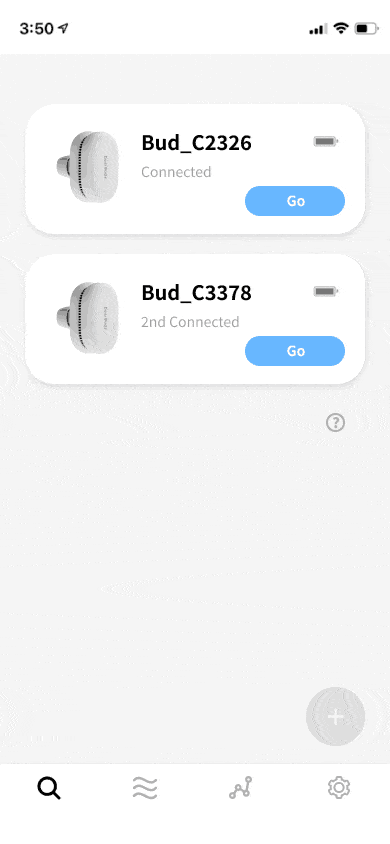 With DearBuds, you can select the mode that best matches your condition to properly adjust the humidity in your ears.
From the app, you can select between smart and manual modes.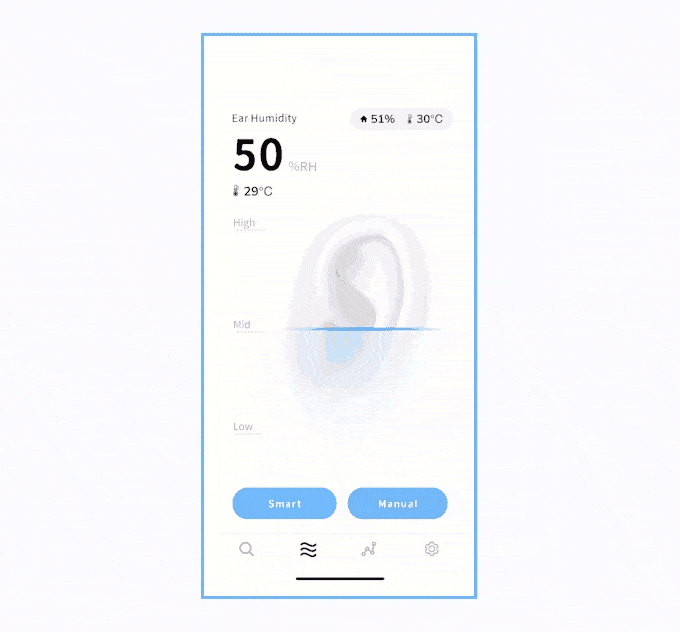 Smart mode uses data from both the ambient environment AND your ears for smarter humidity control.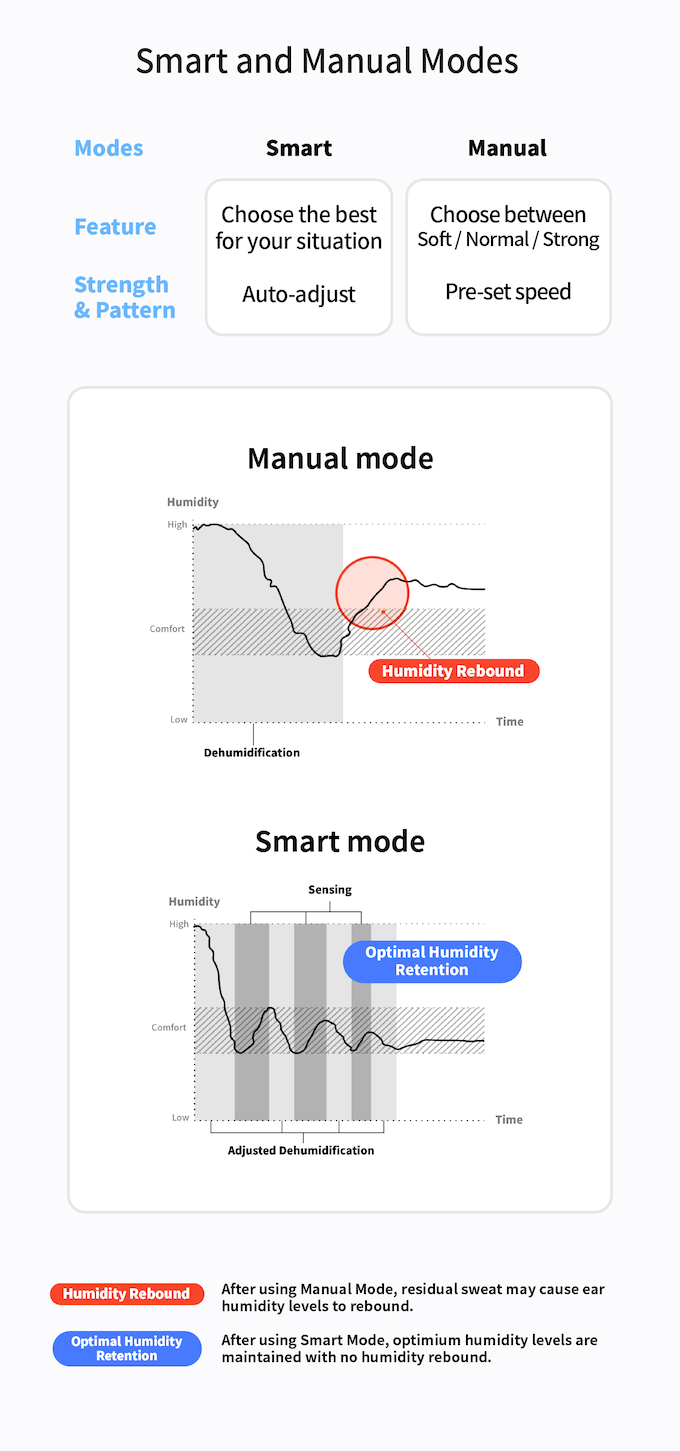 When the manual mode ends in the optimum humidity section, some humidity may be restored naturally by sweating. In smart mode, Humidity Rebound is prevented and optimum humidity is maintained.
Select the mode that best fits your situation!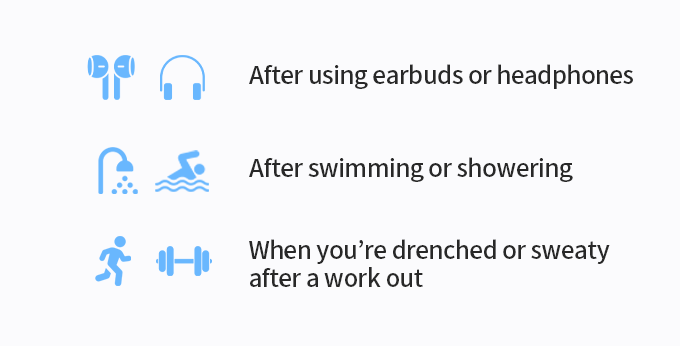 Select the earphone icon for gentle dehumidification. Select the shower or exercise icons for stronger, long-lasting dehumidification.
(Duration may vary based on user environment.)
When you select manual mode, you can set the intensity to whatever level you like.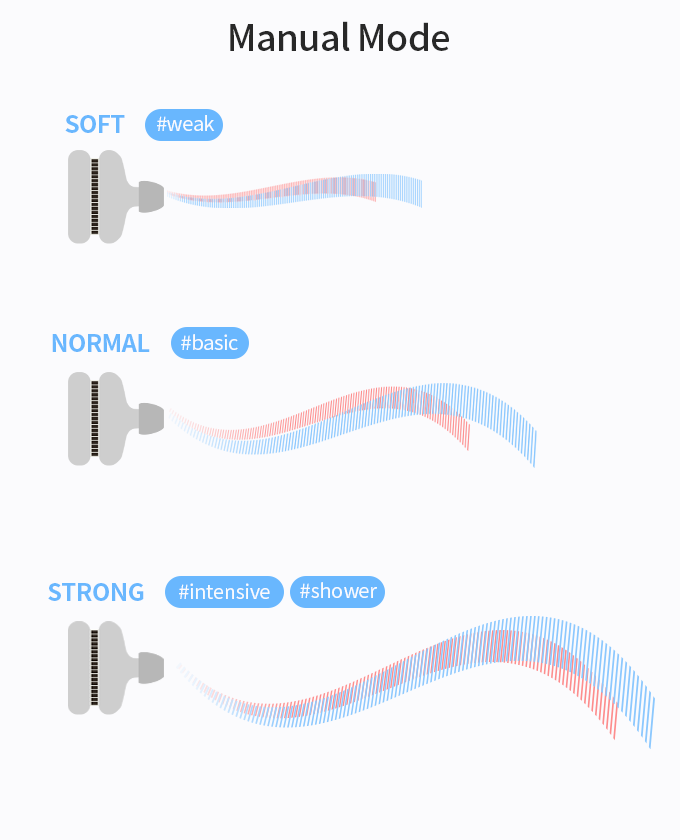 You can even use DearBuds without the app by using the stand-alone feature – just push the button on the device! Once you push the button, the operation mode will change.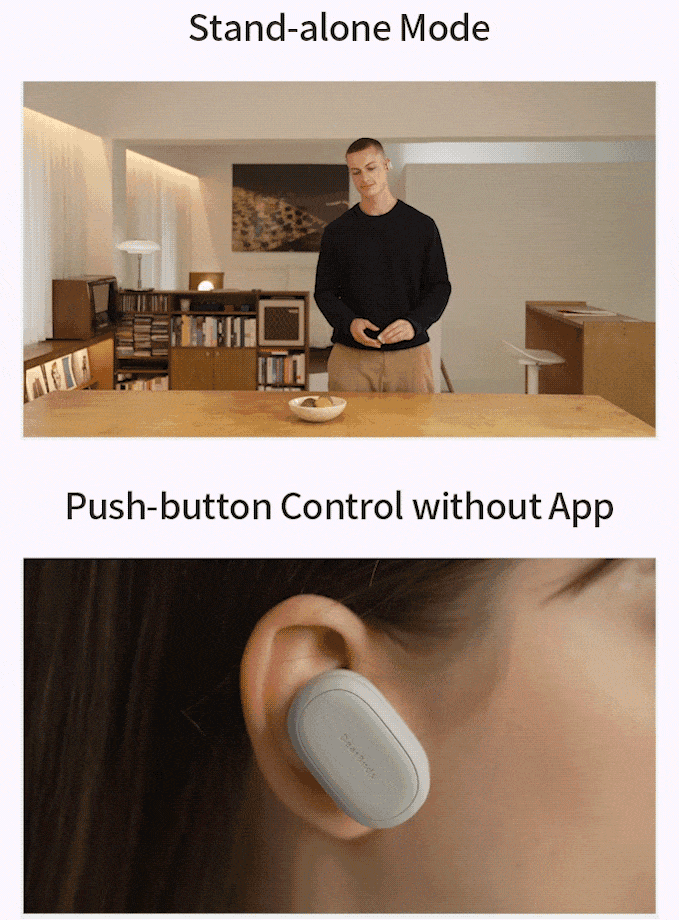 Dehumidifying metrics are recorded and analyzed in the DearBuds app.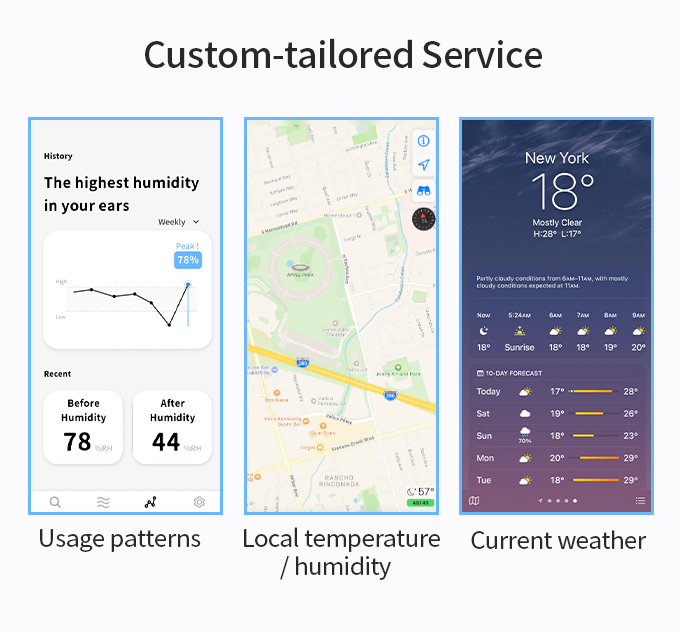 But DearBuds doesn't just measure your ear humidity. DearBuds also factors in the local humidity and temperature, so it can provide just the right level of humidity for your unique circumstances.
Records of Smart Mode dehumidifying are used as learning model, so DearBuds can better provide the best ear humidity and temperature levels for you and your environment.

DearBuds is placed directly in our ears. That's why we use a micro-magnetic levitation fan that emits very little noise. Plus, DearBuds doesn't seal the ear canal, so you won't feel any increased pressure, either.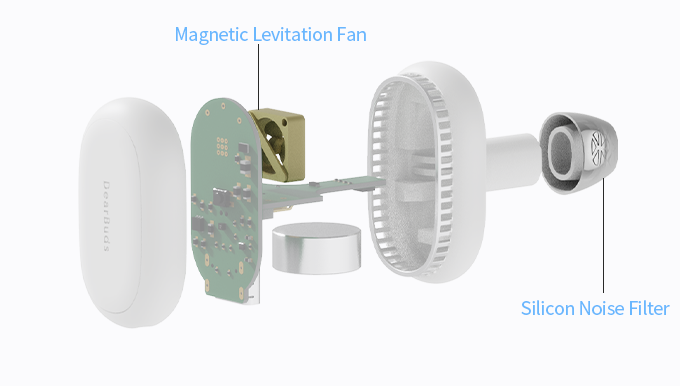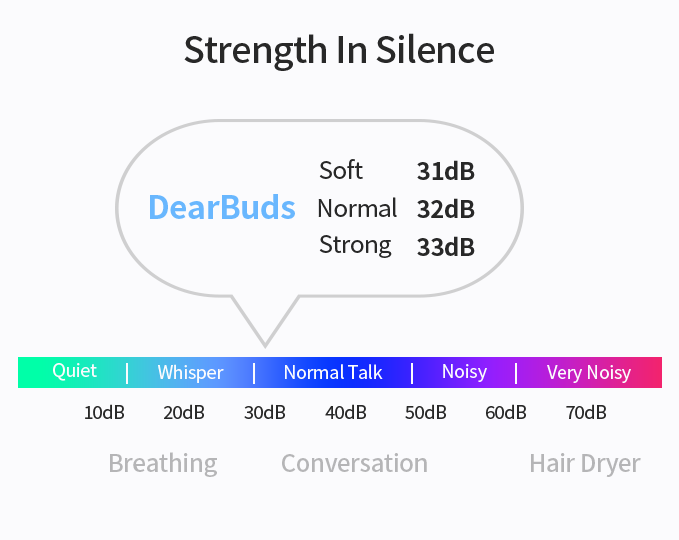 The strongest mode emits just 33 dB of noise, making it barely louder than a whisper.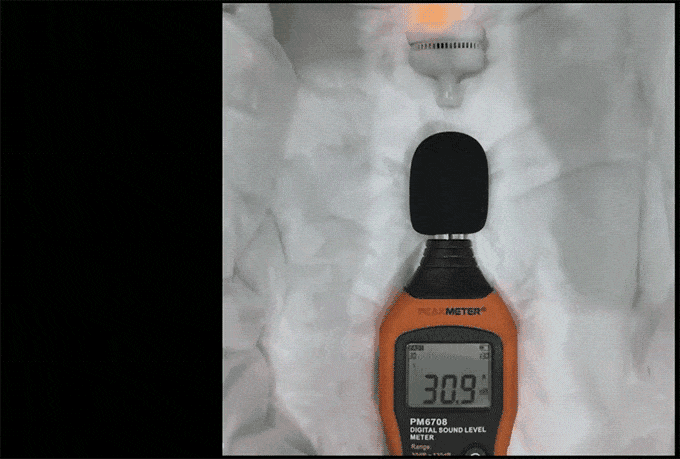 The DearBuds' ear-tip comes in direct contact with your ear – one of the most delicate parts of the body. That's why it was important to us that we used 100% high-quality food grade silicone for a flexible, durable, and non-toxic product.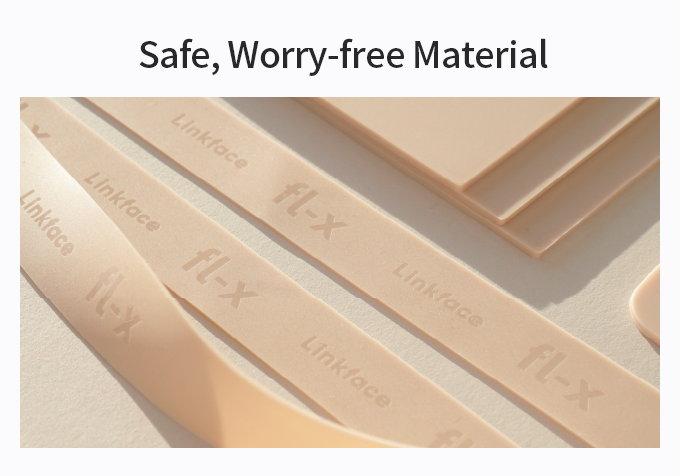 DearBuds also lets you choose from 1 of 3 sizes for the best possible fit.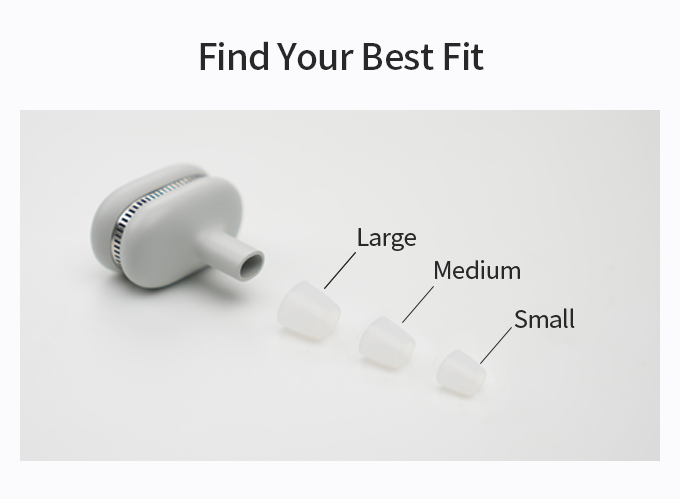 There's no one in the entire world that has the same ear shape that you have. After countless rounds of testing, we finalized a design for our product that's comfortable for everyone.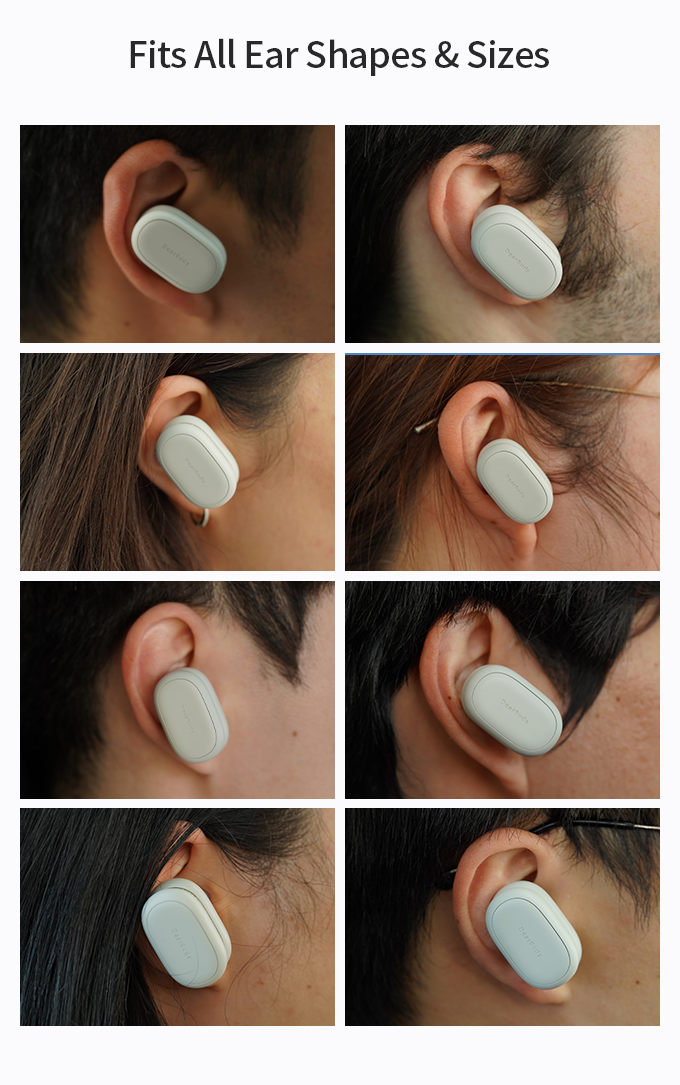 DearBuds comes with a Kid's-size ear tip, no matter what size product you order. DearBuds is ear relief for the whole family.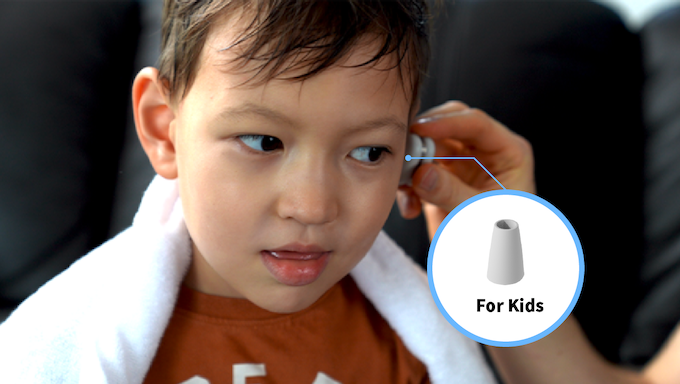 Adult supervision is advised when children are using DearBuds.

DearBuds uses an 85mAh battery, letting you use it 20+ times over a single charge.

Even after the battery dies, it takes just 30 minutes until DearBuds is fully charged again and ready for use. That means there are no headaches when it comes to charging your product.